CITB - Construction Skills Health & Safety Test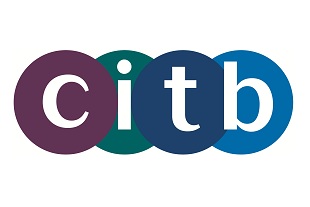 We cover the following Health and Safety Tests:

1)OPERATIVES:-Health Safety and Environmental Test.
2) SPEC-DEM :-HS&E SPECIALIST DEMOLITION
3) SPEC-DUST :- HS&E HVACR Test ( Ductwork)
4) SPEC -HAPS :- HVACR Test ( Heating and Plumbing)
5) SPEC -HIW :- HIGHWAY WORK Test.
6) SPEC-LAEE :- SPECIALIST LIFTS AND ESCALATORS Test.
7) SPEC-PFW :- SPECIALIST HVACR Test ( PIPEFITTING & WELDING)
8) SPEC-PLUM :- SPECIALIST PLUMBING ( JIB) Test.
9) SPEC- RAAC:- SPECIALIST HVACR Test ( REFRIGERATION & AIR CONDITIONING)
10) SPEC-SAF :- SPECIALIST HVACR Test ( SERVICES AND FACILITIES)
11) SPEC-SUP:- SPECIALIST SUPERVISORS Test.
12) SPEC-TUNN:- SPECIALIST TUNNELING Test.
13) SPEC – WAH :- SPECIALIST WORKING AT HEIGHT Test.
Enquire about this course
The CITB Construction Skills Health and Safety Test is designed to ensure everybody working in construction has the minimum level of health and safety awareness. The test is required by anyone wishing to apply for a CSCS/CPCS card.
Anyone wishing to attempt a CPCS technical test leading to the award of a CPCS card MUST have evidence that they have undertaken and passed the relevant Health and Safety touch screen test within 2 years, prior to the technical test.
For tests taken with MGA Training these must be:
·         Appointed Person- Managers & Professional (MAP) test
·         Crane Supervisor – Managers & Professionals (MAP) or the Supervisors test (SUP)
·         Mobile Crane, Slinger Signaller and Lorry Loader – Operatives (OPS)
Candidates who cannot take their Health and Safety Test prior to their course, do have the option of taking the test during the course at our training facility in Irlam (We are also an accredited CITB construction Skills testing centre)
The cost of the Health and Safety test with MGA Training is £50.00 inclusive of VAT.
Revision Is strongly recommended for the Health and Safety Test.
Revision books are available from amazon and any good bookstores.
·         For the Appointed Person category, you will need the Managerial and Professional Health and Safety revision book (ISBN 978-1-85751-999-0)
·         For the Crane Supervisor, Mobile Crane Operator, Lorry Loader and Slinger Signaller category, you will need the CSCS Health and Safety Test revision book.
There is also an app which can be downloaded from your app store on your mobile device:
·         CITB Operatives & Specialists HS&E test 2019 For the Crane Supervisor, Mobile Crane Operator, Lorry Loader and Slinger Signaller category
·          and CITB MAP HS&E test 2019 for the AP category.